The club has two committees. The main committee meets roughly every 6-8 weeks and ensures the club is meeting the needs of its membership. The race committee takes the lead on running GCR's main events and decides whether the club will subsidise entries into particular races or events. Visit our Contact page to get in touch.
Main committee
Bruce Judge – Chair
Bruce chairs the main committee and makes sure we all discuss what's in the best interests of the club. His preferred race distance is 5k but his favourite race is the London Marathon. He'd most like to run with Steve Cram.
---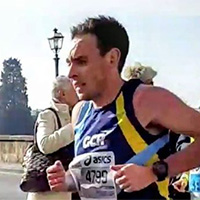 Brad Smith – Vice Chair
Brad chips in where necessary on the main committee, providing the voice of youth and running inexperience. His favourite distance is the half marathon, which he says is long enough to train for but easy enough to race! Given the opportunity, he'd love to run with Mo Farrah to tell him how he inspired him to get up off the couch and take up running in the first place.
---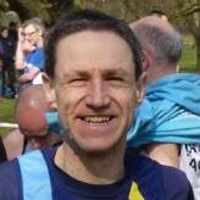 Sean Bowen – Committee Member
Sean consults with our members and chips in to the main committee alongside his race committee role (he's also men's team captain).
Sean loves all distances, from a mile time trial to a marathon. He's particularly fond of the Round Norfolk Relay (who isn't!). His favourite running partner is Barry Osbourne who used to run for us but has since defected to Fairland Valley Spartans.
When it comes to being the best you can be, Sean says: "to get the most out of your training, you have to be regular, sensible and stubborn. Don't fit your training in around your lifestyle, fit your lifestyle in around your training!"
---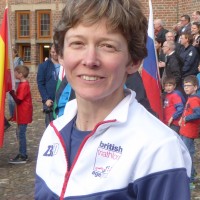 Martha Hall – Secretary
Martha ensures our committee meetings are effectively organised and minuted. Her preferred distance is the half marathon and her favourite races are the Barcelona Marathon and Endure 24. Martha would love to run with Paula Radcliffe. She coaches our interval sessions and motivates us to become faster and stronger to achieve those PBs.
---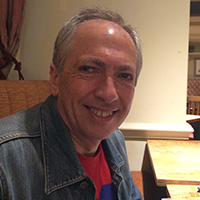 Andy Newbury – Treasurer
Andy is in charge of the money which is why he's so popular. He's not a bad runner either. Half marathon is his preferred distance and he has now completed 40. Andy's favourite race is the New York Marathon. Mo Farah would be the partner Andy would most like to run with so he could show us all how to become world champions. Andy's training runs consist of leading the fast group on Tuesdays and Thursdays, setting the pace at about 8:30 minutes per mile.
---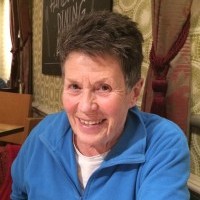 Sue Fletcher – Membership Secretary for GCR and EA
Sue's favourite distance was 10 miles but her knees don't allow that now! She feels lucky to do 5k. Her most loved race was the Marathon du Medoc – where else would you have wine stops every kilometre and oysters at 40k? Sue doesn't have a favourite running partner as she has always preferred to race alone (ok Sue, we get the hint).
---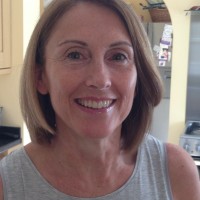 Cally Sidlin – Committee Member
Cally serves on the main committee. Her favourite distance is anywhere between 8 and 10 miles and her favourite race was the Edinburgh Marathon. Cally will happily run with anyone who's not too fast!
---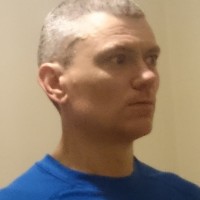 Richard Somerset – Committee Member
Richard's a member of the main committee, and votes and has opinions. His favourite distance is 5k, and his favourite race is probably the Hatfield 5k.
---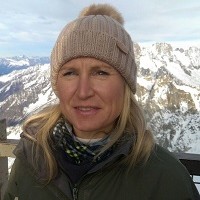 Jo Matthews – Committee Member
Jo enjoys distances over 10k as it takes her that long to warm up! Her favourite race was the Nice to Cannes Marathon which follows the coast for the majority of the route. Her favourite running partner is anyone who doesn't want to talk about football, injuries or the PBs they achieved 30 years ago.
---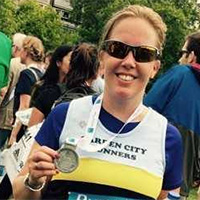 Helen Paine – Committee Member
As well as being on the main committee, Helen has a number of other roles including Ladies Vice Captain, Run Leader, Beginners' Course Leader, Race Committee member and is on the team of editors of the weekly news release.
Her many roles involve providing training sessions and leading the beginners program. She is also one of the team of editors who write the weekly news release. Helen's preferred running distance is 10k and her favourite races are the Mid Week League and cross country. The athletes that Helen would most like to meet are the Brownlee brothers so that she can pick up triathlon tips and her own top tip is to join a running club to keep you motivated!
---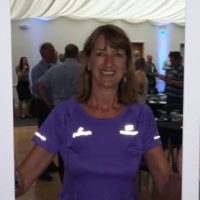 Louise Smith – Committee Member
Louise is a late comer to running, only starting when she ran the London Marathon to raise money for charity on her 50th birthday. She is now a convert to the social and health benefits of running and is a parkrun ambassador for the area, involved in supporting the start up of new parkrun events. Louise's favourite running distance is a 5-6 mile GCR training run in the countryside with good company and her best loved race has to be Panshanger parkrun on a sunny and windy morning. The person that Louise would most like to run with would be Eddie Izzard, because she says
what a legend – about my pace, he would keep me laughing and we can compare nail colours
---
Race committee
Sean Bowen – Mens' Team Captain
Sean contributes to discussions about race subsidies, races we promote, and races which we organise. He tries to influence Peter Harvey (and usually fails miserably.)
Sean deputises for Richard Sidlin as GCR representative on the Herts AAA Road Running Subcommittee.
Sean goes to the AGMs of the Midweek League and Sunday Cross Country League.
---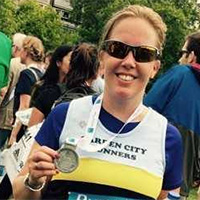 Helen Paine – Ladies' Team Vice-Captain
Helen encourages ladies' participation in the Midweek League and Sunday cross country series. She also attends race committee meetings.
---
Peter Harvey
Peter is the right-hand man at the Welwyn 10k and 5k series. His favourite distance is a kilamarathon (that's 16.3 miles in old money). His favourite race is the Avenue of Giants Marathon in Weott CA, USA – not that he's done it yet!
---